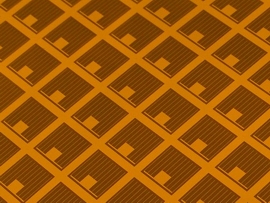 CEO - Prof. Dr. Elias Vlieg
Prof. Dr. Elias Vlieg is a world leading expert on crystal growth. After several years as group leader at AMOLF he became head of the Solid State Chemistry department at the Radboud University in 1998. In 2006 he also became head of the Applied Materials Science department. In addition to this Elias was director of the Institute of Molecules and Materials at the university from 2009 to 2016.
Elias has (co-)supervised 42 PhD theses and (co-)authored more than 250 papers in scientific journals.
Elias has been involved in tf2 devices since its inception. As CEO he is responsible for technical operations, strategy, legal affairs and corporate governance.
Contact details:
Prof. Dr. Elias Vlieg, CEO E-mail: elias.vlieg@tf2devices.com Tel: +31 24 3653070